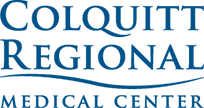 The OR/ED/ICU tower project is the largest expansion at Colquitt Regional Medical Center.
The project includes a new 56,000 square foot, 5 story tower addition to the main hospital. Included in the expansion are 6 new operating suites, outpatient surgery, and endoscopy. The emergency department includes 24 new exam rooms, and 2 trauma rooms. The ICU will include 10 new state-of-the-art patient rooms.
In addition to the expanded services, the new addition creates a new out-patient entrance that provides a more modern look to the facility while maintaining the existing architecture.
The NoliWhite Group was engaged to "re-start" the project after several efforts by the facility to get the project funded and designed in previous years. Using proven systems to establish clear project priorities, and goals, we collaborated with the administrative team and board to develop a project scheme that met their operational and financial needs.